5 tags
Don't Starve →
Don't Starve is a game I tried a long time ago and have recently gotten back into. I highly recommend it to people who like survival-type games. The game is supposed to be challenging, but they have added in settings to help make it a little easier—or harder if you wish! I made it to Day 50- or 60- something a while back, but I've lost that save and it was worth starting over...
6 tags
League of Legends - Mac Client
I managed to get my hands on the Mac Client for League of Legends… and that's about all I was able to do. The download and install went just fine. Updating AdobeAir was fine. Downloading the first two steps of the patches was fine. And then I hit the third step of patching. It eventually patched, but the time remaining kept switching between 0:00 and negatives such as -54:-37, and the...
2 tags
"If something seems too good to be true, it's good to shoot it. Just in..."
– Fiona, Burn Notice Thank you commercials…
9 tags
11 tags
4 tags
7 tags
3 tags
10 tags
"we heard you like minecraft. So we built a computer in your minecraft so you..."
– MrMixWhelan I was watching a video of an 8-bit CPU that THE1LAZ [youtube]/lazcraft [tumblr] created in MineCraft, and saw this posted in the comments below the video. I thought it was hilarious, and it has made want to re-find the epic StarCraft II "base while you base" photo that I...
1 tag
Rules of the Commutative Property
Commutative: -addition -multiplication Not Commutative: -subtraction -division -the phrase: "If you can't beat 'em, join 'em"
"Shiny, gold things are awesome."
– - TotalHalibut [What video games have taught him] Tip of the Day
Tip of the Day
"You don't want to be eating plutonium. It could really ruin your day." - Prof. Tracey
7 tags
"If you are diseased, people will like you less"
– Tip of the Day: from Elder Scrolls III: Morrowind
Screen Capture Software for Mac
So I'm trying to find some free software to record my screen for some of my games, such as recording a video for the Machinima Challenge #6: MineCraft Videos. Currently, I may have found one, and in my research this morning I did find SnapzPro? I think that's what it's called, but like the rest of the college student population, I can't really afford the $69 to purchase it....
4 tags
Casting?
I've been watching a lot of casts on YouTube by many different people covering a decent range if games. I've been tempted to make casts of some of these games, or, in the case of things like StarCraft 2, even cast other players' replays. Maybe start a new MineCraft world and do a tutorial? Who knows. Do we want yet another caster?Should I try it out anyway and just see if it...
5 tags
Working On It!
I still haven't had enough time to really get in a good post, so I'll give you guys some links to a few good YouTube channels to keep you busy while I work on being less busy. NextGenTactics  - A channel with a lot of walk-through's and guides for many different games. PsyStarCraft - Great for Zerg SC2 players. He casts a lot of games that he plays, but will also cast games...
Spontaneous Break?
Believe or not, I did not forget about tumblr. I have been meaning to post again and really have just been incredibly busy. Yeah, yeah, excuses excuses. So back to business: I have a few games that I really need to review/talk about: - StarCraft II - MineCraft - Halo: Reach - Army of Two Those are on my list for now, and I WILL review them. Other things I'll be talking about soon: -...
1 tag
Free Running
Alright, I'll admit it: I love running. Absolutely love running, but track running has never appealed to me and I don't think it ever will. Running blindly through the woods, down the coast ((sandy or rocky. Rocky preferrably)), running along rocks, down city streets, through and/or around buildings and any other obstacle that could pop up. That appeals to me. So finally I've...
dawiiz asked: FP7W8D-J8JW-HW46CF-NTTE-B6XDB6 | http://www.game.no/acatalog/Starcraft_2_beta.html
3 tags
1 tag
3 tags
5 tags
3 tags
Watch
I know this as Free Running, but okay MTV. I might actually watch one of their shows… Kind of looking forward to it.
JoeBot →
I know it's the kids.woot, but I think this is pretty cool.
Write one leaf about being ignored.
(via writeoneleaf) Sadly, this happens a lot: I'll be walking/talking with someone. A person we both know comes by and says hi to just the other person. I say hi and they keep walking/leave. Sometimes it's good to be invisible, but sometimes I can't tell if they do it on purpose or if I really am invisible.
COS LAN Party
So, I'm at a LAN party for my majour, and I thought I'd try out this tumblr app that I got for my iTouch. I think it's pretty cool.
4 tags
A New Religion?
My dad is by no means insane, but he does come up with some… interesting… ideas. Some areas around our house don't have the best cell service, and a town or two have refused to let people build towers on town soil.  According to my dad, there's an amendment, the Dover Amendment, that allows people to disregard zoning laws in order to build a place of worship.  Apparently,...
3 tags
Write one leaf about tofu.
(via writeoneleaf) I'm not sure how I did it, but I got him to like tofu.  It just happened one day when we were getting lunch.  He ordered it in his food, too.  I had to really try to not look at him in surprise, and he looked back at me, smiled, and said, "Tooofu."  I said, "I didn't know you liked tofu.  When did this happen?"  "I don't know,...
1 tag
Guess Where...
Lately, it seems like the only place I have time to do anything I would normally do in my free time is when I'm on the train.  Yes, I'm on the train, again.  I know I haven't been posting a whole lot, but that doesn't mean I've been inactive.  I've either not had the time to think of anything, or just no time to post it.  Busy, busy, busy.  I'll try to...
4 tags
Adjectives About Me?
My floor and I played Apples to Apples last night, and I won some pretty awesome Green Cards: Philosophical Outrageous Nerdy Lovable Supposedly the ones you win are supposed to describe you?  I'm okay with that.
3 tags
We Have SNOW!
About a week ago, there were weather predictions saying it would snow for days.  Naturally, because this was something I would have loved, we did not get snow for days: we got rain.  Wind, rain, and cold.  When I say wind, I mean WIND.  That's what probably caused our power outages yesterday.  Now, I can't assume we have power back on the other parts of campus, but we do have one thing...
6 tags
No School
I was watching TV this morning when I got a text message from the school.  Apparently we have no power?  My dorm, the one that usually loses power if any building on campus does, has power and we're fine…  It's good to know that we won't always lose power of there's an outage on campus! What's the worst part about all this?  We have no snow.  It's rained...
4 tags
3 tags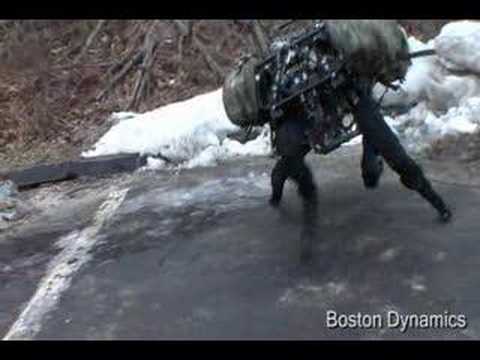 1 tag
2 tags
3 tags
VVVVVV →
Just the demo for this game is good enough to entertain me and my friends for a good hour or so.  The first time I played it infront of two of them, I got a bunch of: "You suck, I could one-shot that.  Just gimme one try, I can do this" "OMG, you can't do this.  Gimme one try, just one try.  I'll do it" About a half hour later, I finally regained control of...
2 tags
One-Button Bob →
It may have taken me a little while to stumble across this awesome time-waster, but now that I have, study time looks a little brighter.  I love it's old-style graphics and play.  While it doesn't last very long, trying to complete it in less clicks than before can be addicting.  Why it's on ArmorGames and not AddictingGames is beyond me.
3 tags
1 tag
The Slap Bracelet Cell Phone
cheaperthanacupofjoe: Nokia 888 Mobile Phone by Tamer Nakisci Those slap bracelets from the 80's are making a comeback… but this time, in the form of a cell phone! The phone is just like the way you like your women, flexible and easy to use… just kidding. You can change its form according to your needs during the day. You can roll it, bend it, or even put on your clothes like a clip. An...